One of the reasons that makes Evolve Build stand out from other design-build firms in Philadelphia is the most innovative and sustainable technologies that we implement in our projects. We are committed to use the most advanced products available on the market today to help us achieve our design intentions in socially, financially and environmentally sustainable manner. Our goal as designers, builders, artists and innovators is to educate people about the better building practices. Hence we are introducing #TechTuesday – a bi weekly post featuring one of the products we believe in!
This week we are kicking it off with Helix Steel (Twisted Steel Micro Rebar (TSMR), a 3 dimensional concrete reinforcement technology that quantifiably increases shear strength, durability and ductility while providing industry leading pre-crack capabilities.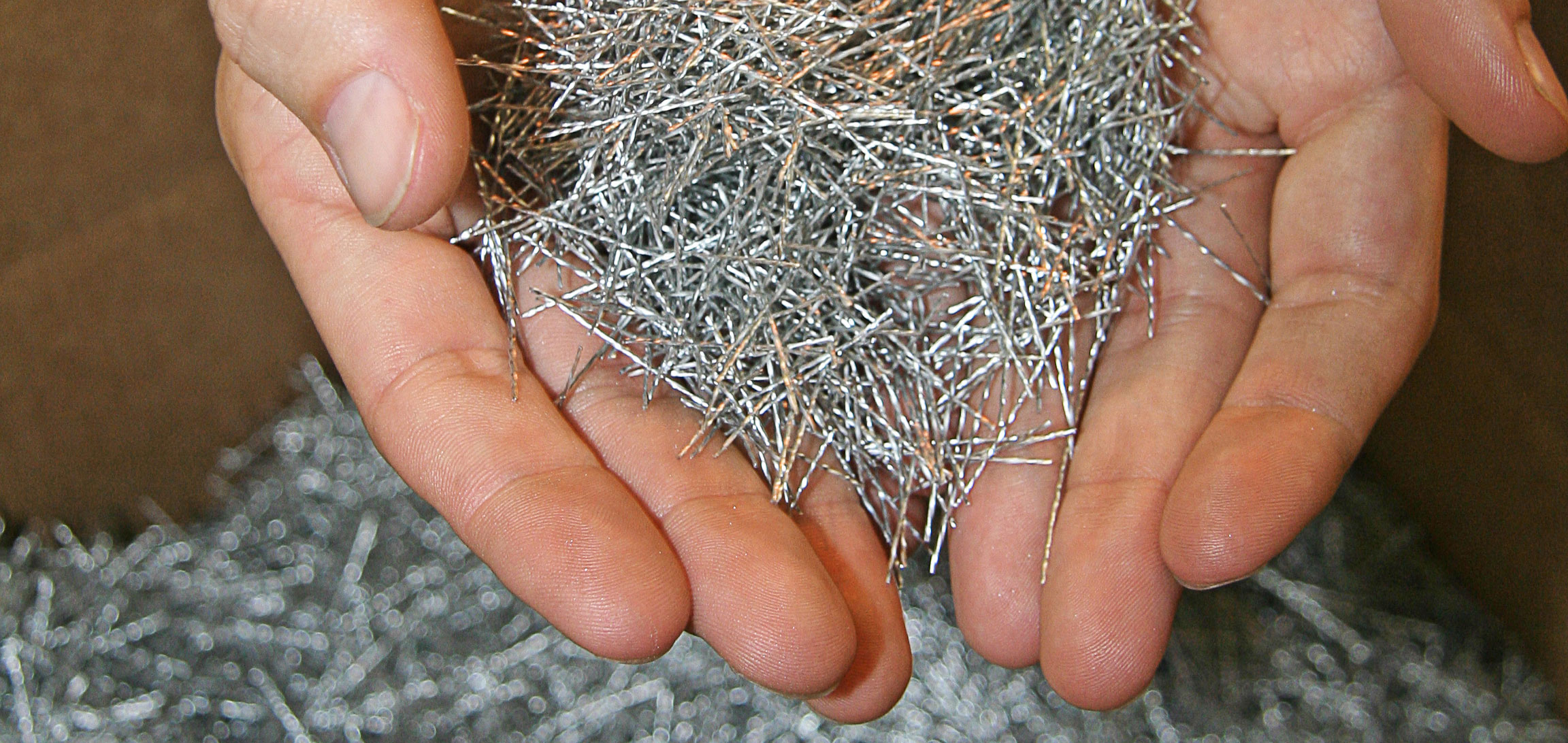 At 4 times the tensile strength of rebar and one-third the weight, TSMR enables a tremendous reduction in overall carbon footprint and provides valuable LEED credits.
TSMR is used in applications ranging from structural foundations, walls, and slabs to suspended structural concrete, paving and tunnels.
Helix Steel uses a combination of high tensile steel and superior anchorage provided by its patented twisted geometry increases concrete's tensile strength, modulus of rupture and splitting tensile strength. Unlike rebar, mesh and fibers, Helix Steel works before the concrete fails. Helix Steel is the only reinforcement approved to replace structural reinforcement in concrete with a simple design method.
Helix Steel's TSMR increases concrete's strength and resilience and eliminates or reduces traditional reinforcement (rebar and mesh) required by building codes.  Helix is added at the ready-mix plant or on site directly to the concrete mix –reducing costs and valuable time.
Michael Sebright, president of Evolve Build:
"I was introduced to the Helix product by Paul Camozzi at Amvic INC. after the World of Concrete (WOC) 2015 in Las Vegas. The first time we used to product was at 1309 North Howard Street foundations and footings only weeks after it was formally approved by ASTM (American Standards for Testing Materials) for market use".
Advantages of using the Helix Steel are countless. When paired with the ICF, the product reduces the install / set-up cost of a project by nearly a third of the time. Joey Penna from Forming Solutions ICF says,
"As a distribution of Insulated Concrete Forms, Helix micro rebar is a great asset to homeowners & developers in minimizing production time by eliminating structural steel which sometimes is a great hurtle especially with California's seismic zones. It offers innovation in strength and safety which we believe everyone deserves."
Evolve Build has utilized the Helix Steel on nearly 6 projects to date and have another 10 significant projects lined up to be built this year.  
One of the primary reasons concrete fails is due to the rebar rusting out from eventual moisture penetration into the concrete. Unlike traditional rebar, Helix Steel is electroplated with zinc which is important for long term structural concrete eliminating the rusting process. Landon Boucher, Innovative Structural Engineering, says:
"Helix Steel is an incredibly innovative concrete reinforcement product. The difficultly that traditional rebar presents on site is something we witness on a regular basis. Whether that be spacing limitations in the footing, storage limitations with site conditions, safety concerns with loading and so on, our industry is absolutely in need of something better. We believe Helix Steel can be that catalyst for change. We look forward to more concrete mixing companies, architects and contractors becoming more familiar with the product and seeing its acceptance grow to the point that they become the new standard".
This product's application is endless from a newly commissioned art installation (coming soon) to completely reconsider ICF installations in New York City.
Ask us how we can help you change the way you build!
---
LEARN MORE AND CONNECT